Doctors
Dr. Prachi Vasant Pawar
Chief Consultant Dr. Prachi Pawar
M.B.B.S., M.S. Ophthalmology,
Diploma in Pediatric Ophthalmology & Strabismology
Harvard Uni. USA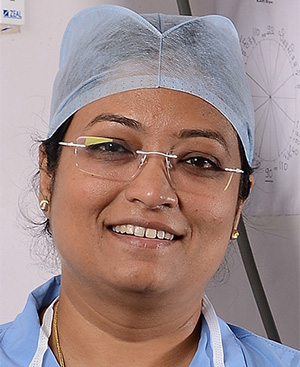 A Tribute to
Almighty God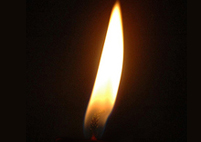 My Parents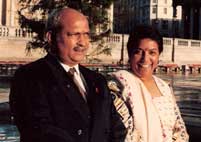 Late. Dr. Vasant Pawar (Father)
Smt. Nilima Pawar (Mother)
Hon. Teachers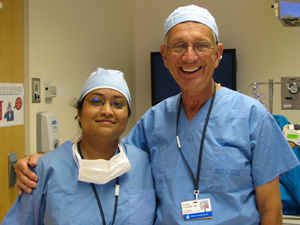 Dr. Robert Petersen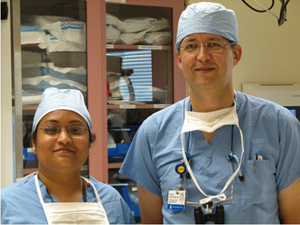 Dr. David Hunter
&
Dr. Vijayalakshmi Ammal,
Dr. Kalpana Narendran
Educational Qualification :
DIPLOMA in Pediatric Ophthalmology & Strabismology (Harvard-USA) 2006.
Veronica & Robert Petersen fellowship at Children's Hospital Boston USA.2006 ophthalmology and strabismology, USA.
Super Specialization in Pediatric Ophthalmology & Strabismology (Squint) from Aravind Eye Hospital-Coimbatore-Sept 2004.
M.S. Ophthal., Pravara Medical Trusts Rural Medical College (Pune University) - July 2002.
M.B.B.S from N.D.M.V.P.'s Medical College, (Pune University) -1998.
Fellowship :
Pediatric Ophthalmology and Strabismology Fellowship at Aravind Eye Hospital, Coimbatore,Tamilnadu.
Medical Retina Traning at Aravind Eye Madhurai.
International Council of Ophthalmology Fellowship at Children's Hospital Boston, USA.
Robert & Veronica Petersen Fellowship At Harvard Medical School Boston ,USA.
Expertise in :
Till date has rendered more than 6 lakh benificiaries and operated 28000 cataract surgeries.
Expertise in Phaco, Pediatric cataract, Squint surgeries and Glaucoma.
Posts :
Director of Neelvasant Eye Bank.
President of Neelvasant Medical Foundation and Research Centre - an NGO founded and run by Dr. Prachi Pawar - neelvasantfoundation.org
Associate Professor and Post Graduate Teacher at NDMVP Medical College.
Medical Director at Neelvasant Medical Foundation.
Consultant at Shree Saibaba Sansthan Super specialty Hospital.
Consultant at Ganapati Laser Centre, Jalgaon.
Consultant at Ankur Eye Hospital & Mangulkar Eye Hospital, Malegaon.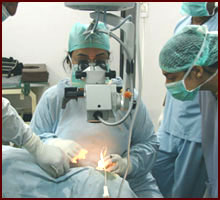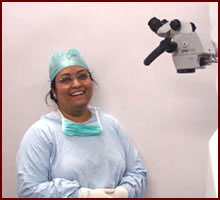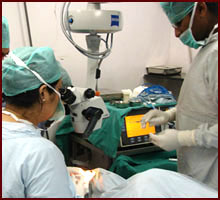 The Appreciable Achievements and Awards :
" INDIA TODAY WOMAN SUMMIT AND AWARDS"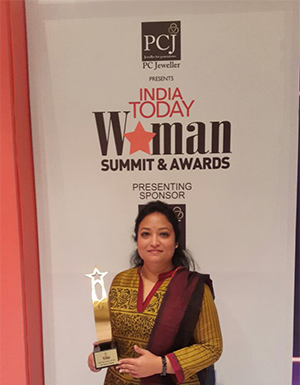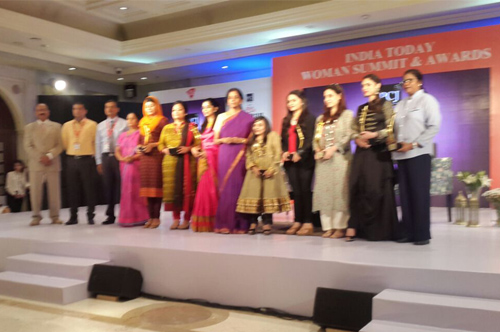 " RASHTRADHARMAPUJAK DADARAV KARAD RAJYASTARIYA PURASKAR – 2014"
State level award 'Arogya Ratna Sep 2014' award was given by Hon'. Lal Krishna Advani to Dr.Prachi Vasantrao Pawar for serving the Rural populace in helth & doing 25000 free & concessional cataract surgeries through the eye care services by Neelvasant Medical Foundation & Research Center,NGO in Nashik district.The recomandable work was & awarded by Vishwashanti Kendra – Alandi,MIER'S MIT Education Institute Pune & Bharat Asmita Foundation.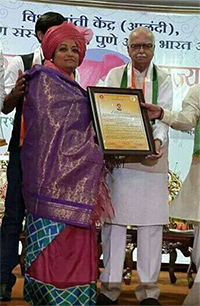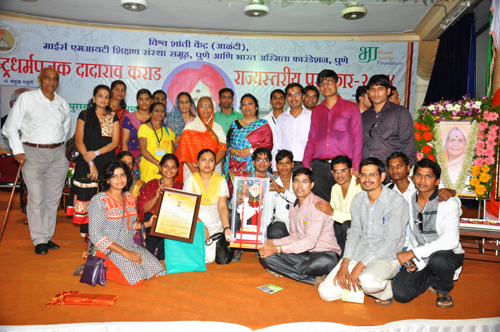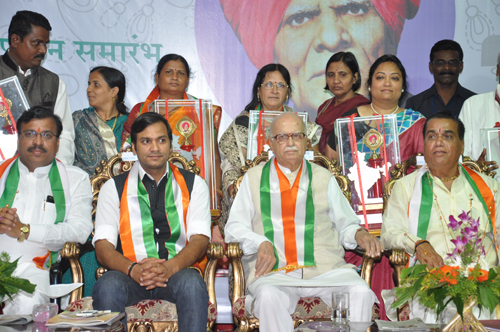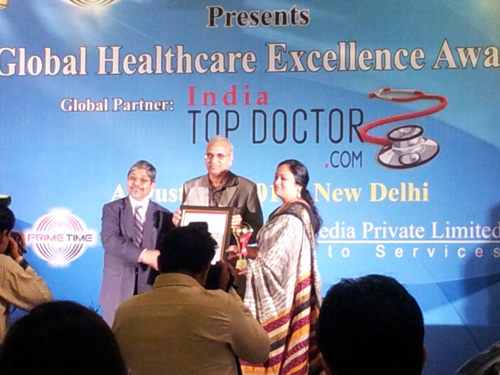 Prime Time for the Global Healthcare Excellence Awards, 2013
Prime Time Research Media Private Limited rewards the Best Healthcare Providers across the globe in a gala event held on August 11, 2013 at Hotel The Ashok in New Delhi. The "Global Healthcare Excellence Awards 2013" are organized to felicitate India's leading doctors, surgeons, clinics, hospitals, researchers, companies, individuals and organizations that have displayed exemplary excellence as healthcare service providers across the globe. Dr. Prachi Vasant Pawar was presented the Medico-Social Excellence Award for Nashik District. The award was given for rendering high qualified eye care services in General ophthalmology, Pediatric ophthalmology, Community Eye care services and the Social work contributed by her. A momento and Certificate of appreciation was awarded to her by Dr. Bhalchandra Mungekar and Dr. Girdhar Gyani. Dr. Bhalchandra Mungekar, Hon'ble Member of Parliament, Dr. Girdhar Gyani – Director General of Association of Healthcare Providers (India), Dr. Ajay Kumar, Council Member – World Medical Association and Dr. Rakesh K. Gupta, Hny. Joint Secretary, Indian Medical Association were the Chief Guests for the event who gave away the award certificates to the title holders for various categories. Officials from the Ministry of State for Health & Family Welfare, Government of India were also present at the award function.
Medico-Social Excellence Award for 2012-13
Best New Rotarian Award for 2011-12.
"Robert & Veronica Petersen Fellowship" Children's Hospital Boston. Harvard Medical School, USA.
ICO- International Council Ophthalmology Scholarship 2006.
Swam the cross country of 35 & 48 Nautical Miles in the Arabian Ocean.
National level swimming participation.
Won a bronze for water polo National Aquatic Games.
Best sportsman award of Nashik District by "Deshdoot" for 2 consecutive years.
Performed 13000 free cataract surgeries, performed 6000 phaco surgeries, 200 squints.
Conducted 500 free eye check up camps 1,10,400 Beneficiaries treated in camp opd.
Rewarded with International Council Ophthalmology Scholarship in 2006
Presented 10 papers in national conferences.
For Appointment
Call between 11 a.m. to 6 p.m.
on +91-9860074211, 9372624934